About Wasted Space Tattoo Shop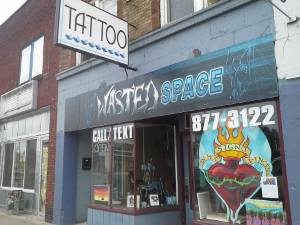 Wasted Space is committed to bringing our clients the highest quality tattoo experience possible. We have a state of the art facility with artists who focus on the most up to date health and safety practices while providing world class custom tattoos.
Why Us?
We pride ourselves on treating each and every tattoo as a custom, individual work of art! Come to us with your idea, and we will do all that we can to bring your vision to life.
Contact Information:
Wasted Space Tattoo Shop
Phone: 716-523-3545
Email: wastedspacetattoo@gmail.com
Hours of Operation:
Mon-Thurs: 1-9pm
Fri- Sat: 1pm-late
Sun: 1-9pm
Address:
Wasted Space Tattoo Shop
1279 Hertel Ave
Buffalo Ny 14216